Journalist – Sue Wallace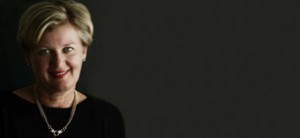 Over the years she's ridden camels in Oman, wandered through the souks of Muscat, watched brown bears throw boulders like they are marbles at Knight Inlet in Canada and dined on delicious bush tucker in the Outback. She has also hiked through Tuscany, walked Victoria's Great Ocean Road, been mountain biking in Gippsland, paddled a raft on the Mekong River in Thailand and followed Japan's sacred Kumano Kudo route.
One of Sue's favourite destinations is Victoria's High Country and she loves writing about the North-East where there's something for everyone including adventure, great food, fine wine, magnificent scenery and lots of colourful characters.
Sue tries to take the path less travelled for the best travel stories and experiences and has often discovered it's the journey as well as the destination that provides great reading.
Spa stories are a passion and over the years she has been dipped in chocolate, rolled in honey and sprinkled with gold dust in many Australian and international spas and loved every minute of it.
Sue is one of the spa writers for the recently launched Day Spa Guide writing about day spas and travel destinations.
Sue, a full member of the Australian Society of Travel Writers, is a former Vice President and was a committee member for four years.
She is on the judging panel of the Australian Gourmet Traveller Travel Awards.
Sue is also the travel editor of The Border Mail based in Albury-Wodonga.
Read more about Sue