Sue Wallace switched from law to journalism 30 years ago and has no regrets.
She was a finance writer for The Australian, then discovered travel writing was far more fun. She has been travelling the world and writing for Australian and international magazines and newspapers ever since.
Sue is based in Albury and is the Travel Editor of the Border Mail. She also writes for a range of other publications. Sue is a former vice-president of the Australian Society of Travel Writers and committee member for four years.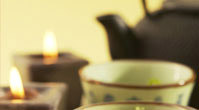 Career highlights include winning the 2008 Australian Society of Travel Writer's award for Best International Story Under 1,000 Words with a tale about New York's Trump Towers and a gold dust spa treatment. She was also one of three finalists in the Society's 2009 awards for a story on Shanghai, where she tested out a heavenly 'tea' spa treatment – the verdict? Tea's wasted in a cup!